In this cosmetic surgery blog, NYC surgeon Dr. Kotlus shares his insights and expertise on topics related to oculoplastic surgery, facelifts, fat grafting, eyelid lifts, blepharoplasty, Botox and fillers, laser skin treatments, and looking your best.
In his podcast episodes, Dr. Kotlus speaks with other experts in the field of rejuvenation and cosmetic surgery who share tips and secrets to looking and feeling your best.
Dr. Brett Kotlus has the unique distinction of being Board Certified in Cosmetic Surgery and fellowship-trained and Certified in Oculoplastic surgery.  He has performed thousands of cosmetic procedures and more than 5,000 cosmetic eyelid procedures.  He practices in NYC, New York.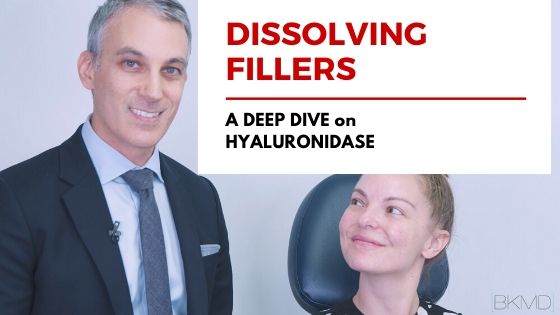 Dr Kotlus explains how hyaluronidase works to dissolve filler with an injection and he shows what the literature says about safety